OKTeam organizes your treasure hunt in Barcelona, Sitges, Gerona or Tarragona in several languages. They are conceived for groups from 8 up to 300 persons. We first designed them for companies, but they are also great fun for groups of friends, family celebrations, Hen or Stag parties etc.... Hunt for clues and discover the trail that leads to the final meeting point: on foot or by subway for more extensive hunts, as you wish. You will learn in an active and unconventional way while having fun, "competing" against other teams.
Marcelo Birocco (+34) 637.795.362
Our treasure hunts are an excellent and exciting way to discover our most beautiful cities such as Barcelona, Sitges, Tarragona or Gerona. They are designed for groups from 6 – 300 pax. The group is divided into teams of 6-10, roles are defined, objectives are clarified and commitments are made. Each team creates a name and a slogan for themselves and then the teams are given their first set of scavenger hunt clues. Each team also gets a "clue kit". These kits contain the essential ingredients needed by the team to break codes, figure out the clues and attain solutions. Clue kits contain digital cameras, different games and enigmas, scarves with your team colors and a Road Book with maps and explanations.
Roman and Medieval Barcelona
3 stations to visit: The Cathedral of Barcelona, The Church Santa Maria del Mar and the famous Ramblas (with the Boqueria Market)
The teams will be guided by our team leaders who will be in charge of the games and who take care that nobody gets lost. In every station. Participants will receive secret missions to accomplish, and with the help of a Road Book and maps they will discover the most beautiful and hidden places of Barcelona, where tourist guides will not lead you. For each mission well done, teams will receive golden coins and the richest one will be able to "buy" the final reward. The treasure hunts always include the Photographic Report of the whole event:
TREASURE HUNTS FOR SCHOOLS AND STUDENTS IN BARELONA, TARRAGONA, SITGES OR GERONA :
These funny and educating treasure hunts are a kind of non conventional city tour. Students will be able to learn about culture, history and art in Barcelona in a funny and exciting way.
Treasure Hunt combined with a gastronomy cooking contest :
Instead of winning points or coins, the teams win ingrediants that will be necessary to cook their own lunch or dinner: a delicious paella which they will taste later on all together.
Our treasure hunts in Barcelona don't only take you to the Gothic Quarter
We can also offer you to follow the tracks of Gaudi with our exciting "Gaudi Treasure Hunt"...
Mini - olympic games in Montjuic...
Hunt for Christopher Columbus at the old port of Barcelona...
Be fast and don't lose a minute...
CSI Barcelona... Hunt and find the criminal, the weapon and the crime scene...
Why not choose the Dr. Clue CSI TREASURE HUNT? Find out about a mysterIous crime where teams have to hunt for clues in order to discover a murderer in Barcelona, Sitges, Tarragona or Gerona. Your team will have to find out the criminal, the crime weapon and the crime scene. Do you want to know more about it? Well, why not write us an Email?
At some miles of BARCELONA, try our fantastic treasure hunt inSitges...
or Pirate Treasure hunt...
PIRATE TREASURE HUNT IN SITGES
Hunt for hidden pictures, play funny games and win golden Pirate Coins
Compete between teams in this funny Pirate Treasure hunt. Hunt for pictures, find out riddles, win the others in a race and many other funny games... Win golden coins and "buy" the final Pirate Treasure.
Treasure hunt in Tarragona...
Treasure hunt in Gerona...
YOUR TEAM BUILDING OR HEN OR STAG PARTY ON BOARD
Can you imagine a hen or stag party with your friends sailing on the crystaline sea, sunbathing together, having a juicy paella and toasting with cava? Can you imagine walking on white sand and watching the sunset on board? Our Flamenco sailingboat is located in Barcelona Center. Embark with us for an unforgettable excursion, up to 7 persons. It will be a unique experience you will never forget.
Barcelona Skyline... We offer you a romantic excursion with your friends while you will be able to admire this magical and ephemeral spectacle, when the sun dissapears in the sea like a great fireball. Toast with Champagne, and... Cheers!
PORT OLIMPIC BARCELONA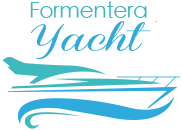 A Team event has a positive effect on the morale, motivation, confidence and effectiveness of the team and its individual members that immediately transfers not only to your workplace but also to your private life!